About_NHSO
Secretary-General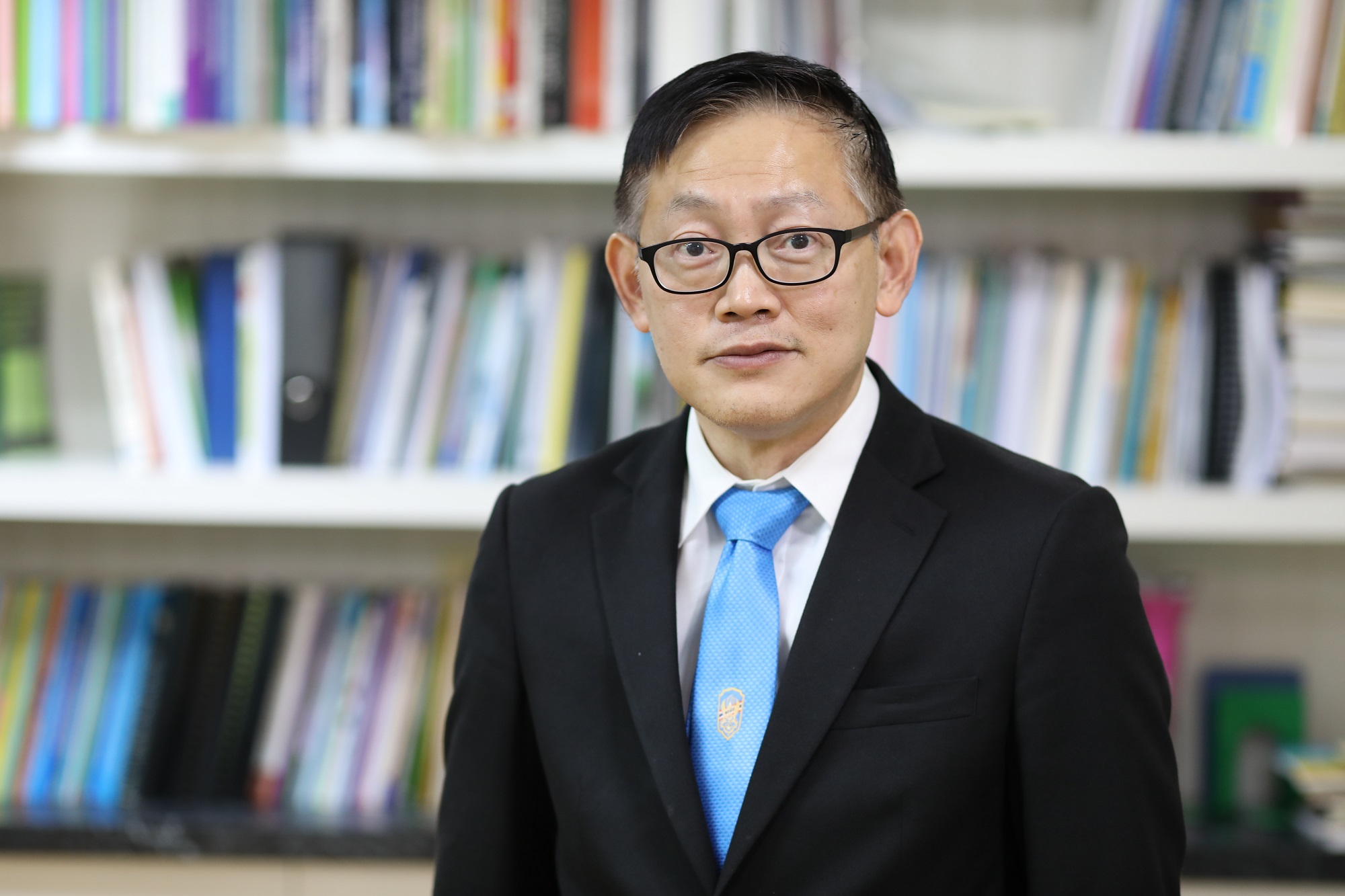 NHSO must be a future-oriented organization
Most of my career path is associated with the National Health Security Office (NHSO) and the strong-willed people who want to strengthen the Thai health system. I made a career choice when I was a young doctor, and I have never felt regret about it.
Two decades ago, I joined doctors and civil society group with an ambitious dream --- to make every Thai access affordable healthcare.
Led by a visionary
Dr Sanguan Nitayarumphong
, the group achieved a goal to convince Thai political leaders and gain public support to launch Universal Coverage Scheme (UCS) in 2002.
Thai government at the time also founded the NHSO to manage the scheme, and Dr Sanguan became the first NHSO secretary-general. Since then, I have worked for the NHSO and witnessed the organization growing from a small governmental unit to the most crucial player in the Thai health system.
Today, the NHSO employs more than 1,000 staff and looks after the health of nearly 49 million UCS beneficiaries. I always feel honored to be a part of this organization and be elected as the current secretary-general.
NHSO has a glorified record as it manages the most prominent social welfare ever established in Thailand. However, it needs to move beyond the past success and becomes "a future-oriented organization," --- which is the direction I will lead in the next four years of my term.
To be future-oriented mean the NHSO, as the organization and government Officers, must be adaptive, flexible, and resilient to overcome several challenges lying ahead of the present time.
There are challenges in four areas needed to be addressed: people, health services, health financing, and organizational development.
Start with people who are diverse in terms of ages, backgrounds, health conditions, and social determinants of health. They have different healthcare needs. For example, the elderly need community-based and long-term care. Ethnic minorities living in distant villages may need telehealth, while homeless people in cities may need mobile health services.
How can NHSO cover all health services that meet everyone's needs while protecting them from catastrophic health expenditure?
Meanwhile, the quality of health services is of great concern. Patients often crowd at hospitals in search of quality care. How can we improve primary care access so patients will not get sick and fill in hospitals' wards?
Finding a sustainable health financing model is another challenge. As public health expenditure is increased every year, we need to implement a cost-effective financial model, find new funding sources, and ensure good governance through real-time audits, responsive reimbursement, and effective monitoring and evaluation.
The study conducted by Chulalongkorn University's Faculty of Medicines found that health system efficiency will increase by 10% if the system management efficiency increases. It does not matter how much percentage of the health budget increase. It matters how much percentage of health services efficiency and quality increase.
In the next four years, we shall focus on increasing UCS management's efficiency to control rising healthcare expenditure and improve healthcare quality. That can be done by several strategies, including implementing health promotion and disease prevention programs, reducing the length of stay at hospitals while focusing on community-based care, and reducing the cost of medical supply procurement by effective negotiation with suppliers.
Moreover, NHSO and staff need to adapt to the changes. We will support our staff to have long-life learning to develop new skills and capacities while accelerating NHSO's digital transformation to speed up our works and improve UCS funding management.
The merit system will be promoted and prioritized to encourage staff to do their best in serving UCS beneficiaries and the NHSO mission.
Moreover, NHSO shall find more partners to achieve that mission. Under
the previous NHSO secretary-general, Dr Sakchai Kanjanawatana
, collaboration was formed with several partners, including Public Health Ministry, health professionals, and private health providers, to deliver health services to UCS beneficiaries.
Other important partners are UCS beneficiaries. We will increase public participation channels, including using social media and face-to-face public consultation, to get ideas on how to improve UCS. Every idea is vital for our future as we are still far beyond perfection.
Media and the international community often portray the NHSO as the 100% successful organization, which can mislead the fact that any organization must experience failure before getting to success.
A future-oriented organization focuses not only on past success, but also, past failures and challenges as the lessons learned for the future. NHSO will take this path. Therefore, the organization and its staff can always find room for improvement and never stop seeking ways to achieve the setting mission.
Dr Jadej Thammatacharee
Secretary-General of National Health Security Office
16 Apr 2021