About_NHSO
Secretary-General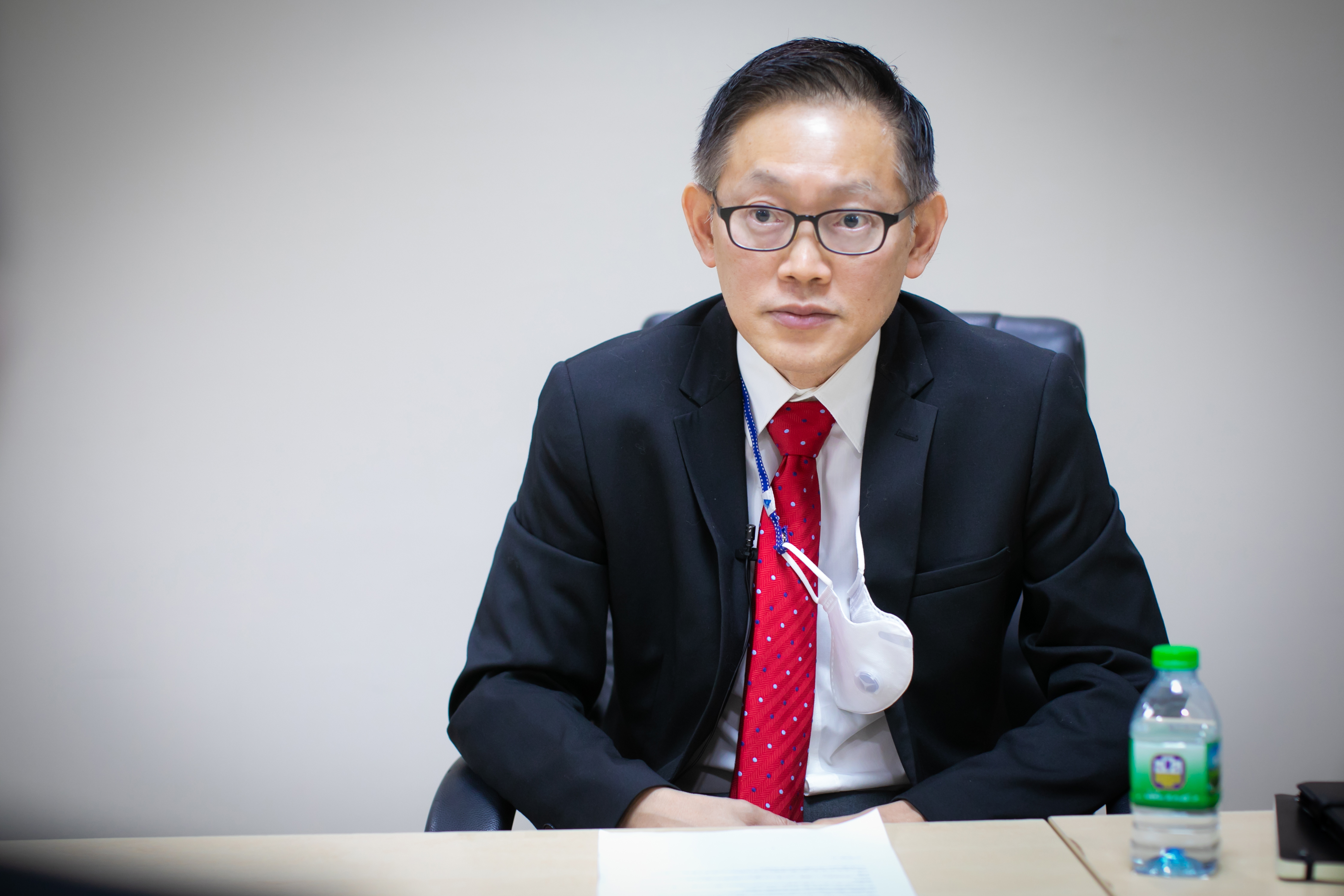 Testing and primary care: Two critical elements in fighting the pandemic.
This week, Antigen Rapid Test, a test kit for professional use are available at hospitals and clinics across Thailand. Individuals will also be able to access self-test kits at any licensed pharmacies and primary care unit.
This results from the Public Health Ministry's authorization over the use and counter sale of this medical device, following the rising cases of COVID-19 in recent weeks.
Despite giving a quick test result in less than 30 minutes, the Antigen Rapid Test was previously not allowed for official use because health experts were concerned about its inaccurate result. Only RT-PCR test, which must be administered by a health professional and take between 24 and 48 hours to get a result, were authorized.
Learning the availability of the Antigen Rapid Test kits, the National Health Security Office (NHSO) does not wait to introduce the device into its coronavirus testing program. The device will increase our daily testing capacity, especially in the Bangkok metropolitan region, where two by three of new confirmed cases are reported, and COVID-19 tests are in high demand.
From July 12, NHSO, in collaboration with the Urban Institute for Disease Prevention and Control, Public Health Ministry's Department of Disease Control, and Mahidol University's Faculty of Medical Technology, set up testing stations in the region.
Their locations include Thupatemi Royal Thai Air Force Sports Stadium in Pathum Thani, Bangkok's Rajamangala National Stadium, and the Government Complex. The total daily testing capacity is between 10,000 and 12,000 tests.
We expect that if we keep testing people like this for at least two weeks, those who tested positive will be isolated quickly and access medicines and treatment. In return, this will reduce the spread of the coronavirus.
We also emphasize primary care in our COVID-19 treatment program to reduce hospital overcrowding, along with introducing Antigen Rapid Test kits.
Around 80% of people who tested positive present asymptomatic or mild symptoms. They don't need intensive care at hospitals. They can recover by getting basic treatment in isolation, either at home or in community facilities.
To put them under care and isolation, we have connected the patients to primary care clinics. In Bangkok, there are 204 clinics partnering with the NHSO. Each can look after 200 patients or 40,000 in total.
These clinics are part of our primary care network, the valuable asset of the Thai health system that plays a prominent role in fighting the pandemic.
When patients call the NHSO's 1330 hotline to request medical care, our staff will matching them with a physician in a clinic near their home address.
The clinic staff will then deliver medical devices such as a thermometer and an oxygen saturation monitor to the patient, who will also be provided medicine and meals. The physician will closely monitor the patient via video call or phone call.
We also support the community isolation program run by local communities in Bangkok metropolitan region.
The program engages community members in turning their communal spaces such as temples and community halls into isolation facilities. They run and manage the facilities and monitor the symptoms of patients who are mainly the community members or their neighbors.
Support by civil society groups, local communities are connected to doctors and medical staff, which assess the patients' health conditions via online communication channels. If their symptoms worsen, hospital staff will send ambulances to pick them up and transfer them to a hospital facility for intensive care.
On the other hand, the NHSO covers expenses of medical services and provisions given to the patients in the isolation program---including RT-PCR and Antigen Rapid Test, laboratory service, patient transfer, mobile medical service, meals, medical devices, and personal protective equipment for medical staff.
You may see that many actors are involved in this community isolation program, including community leaders and members, non-governmental and governmental organizations, and volunteers who help strengthen primary care.
Without them, it will not be possible to provide quality care to thousands of COVID-19 patients at once.
As the pandemic will unlikely end soon, all players in primary care will be even more critical to ensure access to COVID-19 treatment, and reduce the exhaustion of medical staff who should prioritize moderate and acute cases.
The NHSO will continue supporting primary care network while expanding our daily testing capacity, as we have learned that both are critical elements for us to fight the pandemic.
Dr Jadej Thammathach-Aree
Secretary-General of National Health Security Office (NHSO)
16 July 2021