Telemedicine service provided to COVID-19 patients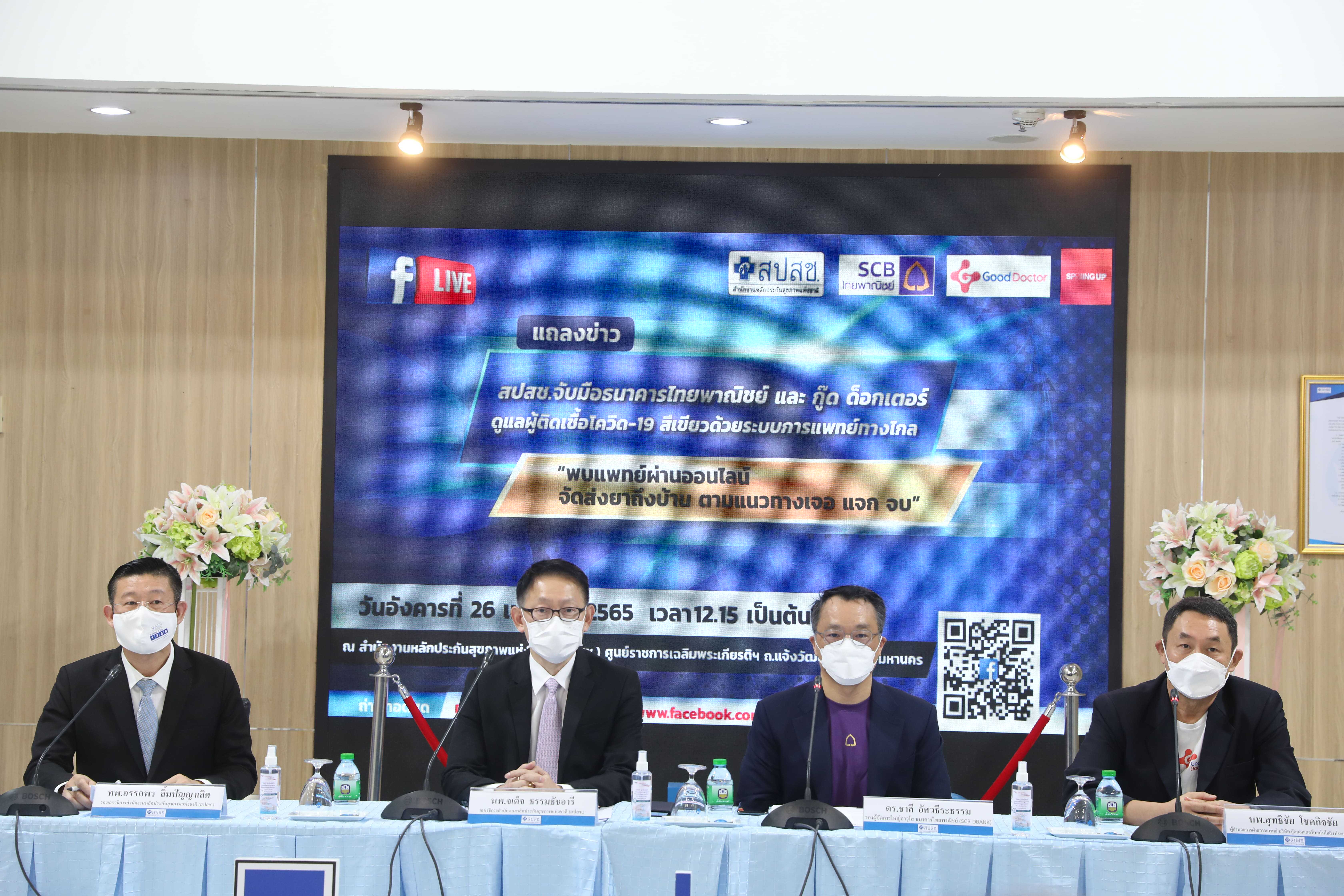 Telemedicine service provided to COVID-19 patients
The National Health Security Office (NHSO) joins hands with Siam Commercial Bank (SCB) and Good Doctor Technology Thailand (GDTT) to provide telemedicine service to COVID-19 patients.
The collaboration was announced at a press conference held at the NHSO's headquarters in Bangkok on Apr 26.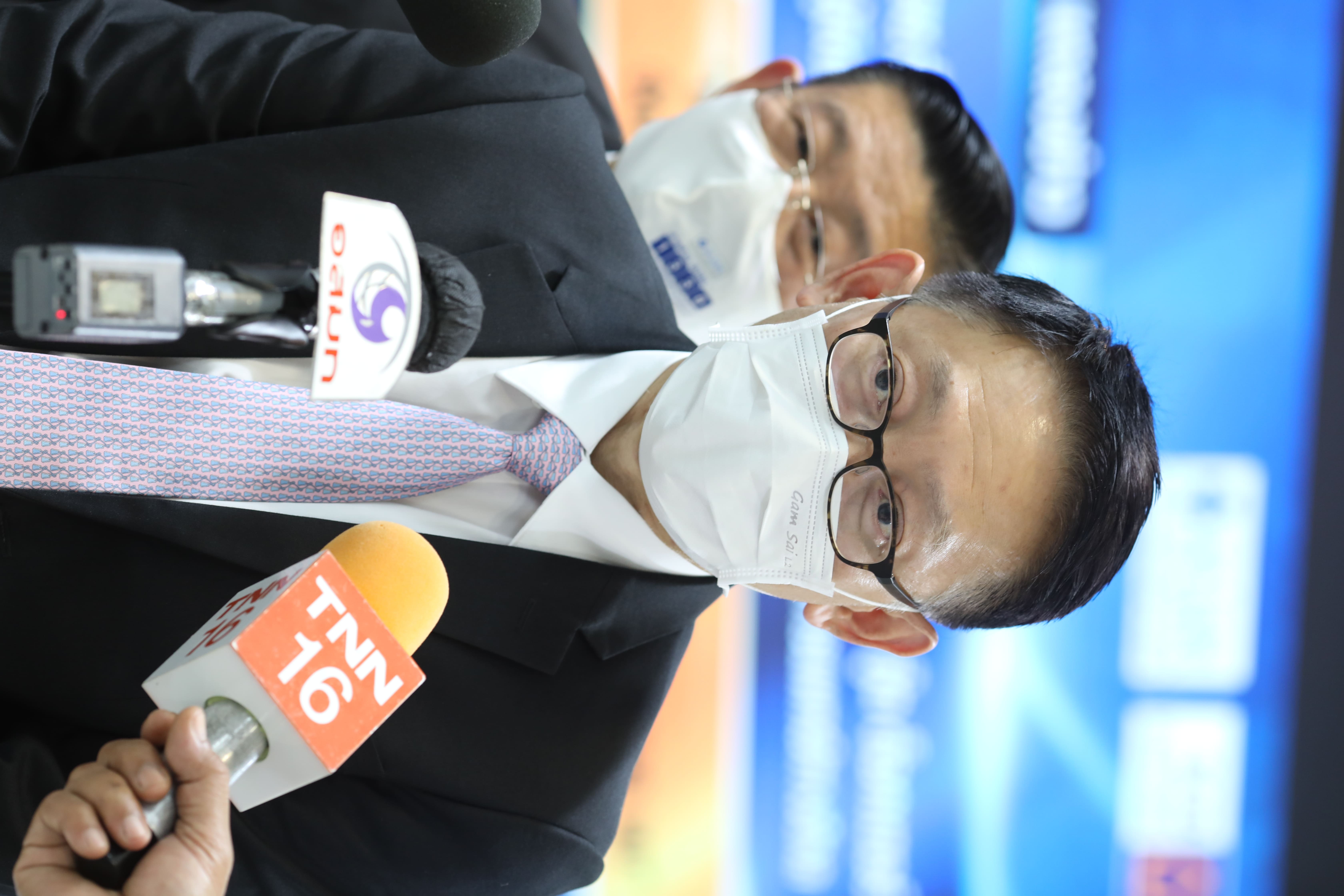 During the event,
the NHSO Secretary-General Dr Jadej Thammatacharee
said that several thousand cases of new COVID-19 infections had still been reported daily. More than 90% of these cases are asymptomatic or mild symptom patients classified as 'green' cases.
This group of patients can be treated in the outpatient department and under self-isolation, prompting the Ministry of Public Health to adjust its coronavirus treatment guideline by encouraging them to isolate themselves at home under the doctors' guidance.
The collaboration will provide the patients with telemedicine service via Spring Up, a digital health mobile application run by SCB, with support from GDTT, an experienced telemedicine service provider.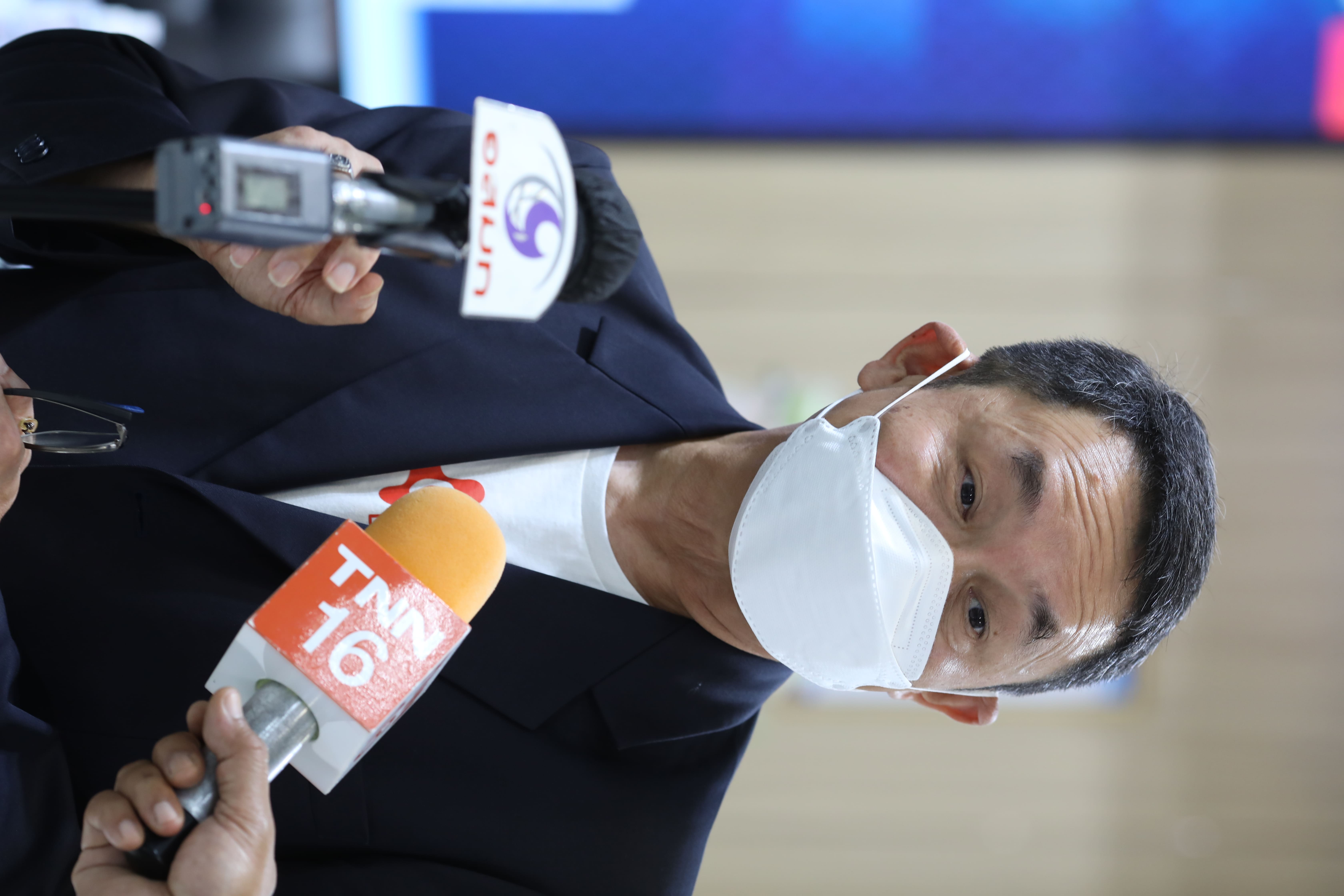 Dr Sudhichai Chokekijchai, GDTT's head of medical
, said that any individuals who tested positive could download Spring Up application without paying any fees. Each of them must register their name, mobile number, address and symptoms and submit an image of a self-test kit that shows a positive result.
The information will appear in GDTT's database system. The company's staff will screen through the information and contact the patients for identity verification. They will then virtually meet doctors who will prescribe medicine.
The prescriptions will be sent to a pharmacy partnered with the NHSO. Over 400 pharmacies across Thailand have participated in this initiative. Grab's rider will deliver medicine to the patient's address. The doctor will monitor the patient's symptoms within 48 hours after the first consultation.
"Our company has provided telemedicine services in Thailand and Indonesia. In Thailand, we started providing service in Jun 2021. Most of our customers are corporates," said Dr Sudhichai.
"We have provided services to more than 4,000 self-isolated patients during the Delta and Omicron waves in partnership with the NHSO. Our previous collaboration with the NHSO proves our ability to operate telemedicine effectively, leading us to discuss the expansion of eligible patients via SCB's Spring Up application."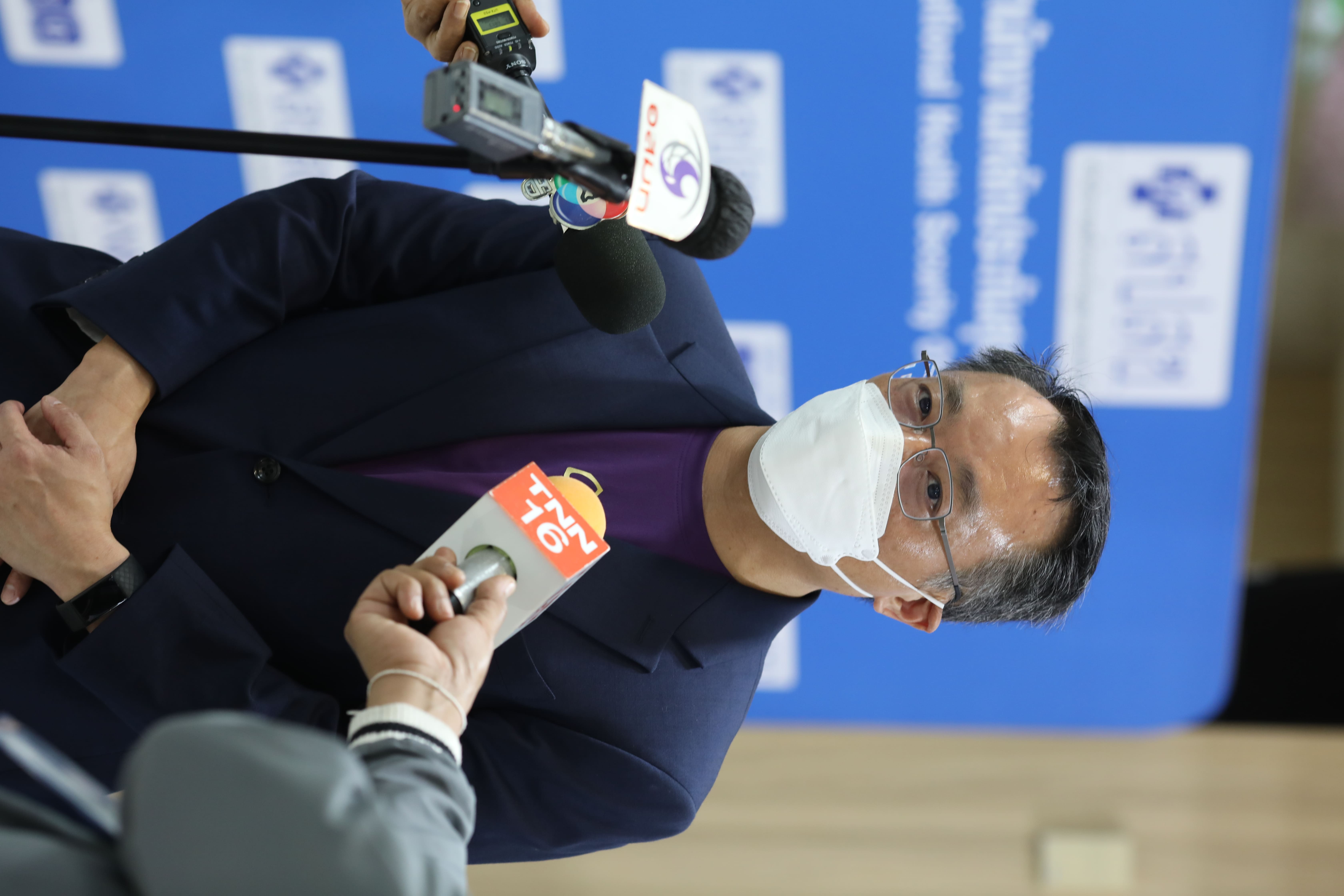 Chalee Asavathiratham, SCB's Chief Digital Banking Officer
, said Spring Up application was co-developed by GDTT and 'SCB DBANK,' a digital banking department under SCB.
"We're willing to collaborate with the NHSO in increasing healthcare access for COVID-19 outpatients," he said.
The telemedicine service via the Spring Up application will be piloted in Bangkok and its metropolitan area from Apr 26.
However, only beneficiaries of the Universal Coverage Scheme, civil servants' and local administrative organizations' medical benefits can access the service. Members of the Social Security Scheme are not eligible for this service at the moment.
The NHSO is discussing with the Social Security Office how to provide telemedicine to its members, said Dr Jadej.
The NHSO has worked with public and private organizations throughout the pandemic to increase COVID-19 patients' access to treatment.
Those organizations include health providers and the Pharmacy Council of Thailand — which local pharmacies have provided medicine and consultation to self-isolated patients since Mar this year.
////////////////